Megan over at A Geeky Gal blog created this challenge for fellow geeks to share all about what makes them nerdy. You can see her completed challenge post here.
Favorite anime (or anime series)?
So here's the thing.
I actually really don't like anime.
Like, actively, don't like it.
Before I continue, I want to state that I am not, by any means, bashing people who like anime. You do you. There are lots of fandoms and geeky interests that aren't for everyone. Anime is not for me. If you like anime and want to stop reading now, I would totally understand.
I will readily admit that I haven't watched a ton of it. I understand that there are probably some great anime stories with deep, interesting characters.
But there are some things I just can't get past that bother me.
I don't want this post to become too negative, but my main complaint with anime is the animation. To me, all the characters look too young and none of the men look masculine (nothing wrong with that, just not my thing). The spiky hair weirds me out. And the worst thing is quivery eyes.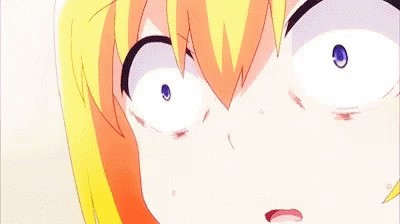 I understand it's supposed to convey emotion. But it bothers me. I don't know why. It just does.
When Pokémon exploded on the scene in my middle school years, I watched the TV show frequently, and enjoyed it. The concept was fun when I was a kid. So I guess you might say Pokémon is my favorite anime.
But I still made fun of the animation with my little brother when we watched.
---
To each his own! If you love anime and think I'm nuts, tell me in the comments! If I made myself watch one, which one should I watch?